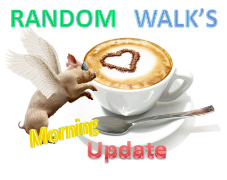 1-855-RWT-0008
Random Walk's Motto:
Loving our students like family allows us the energy to go beyond any other firm and your expectations.
Should start the <1% move clock again?

Today's Number(s)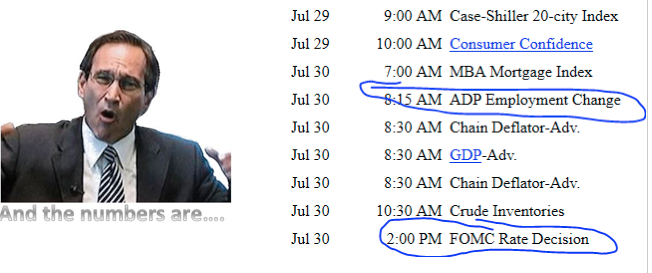 This Weeks Earnings

This is not all of the earnings, rather a small portion that Random Walk has been watching in POT.
Yesterday and Today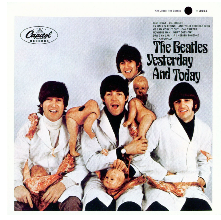 Yesterday
A typical day again. Bad news hit the market before the open so sellers came in briefly. When they shot all their bullets they market went back up. HLF was up after its earnings.
Today
Today is as much of a concern as is Wednesday. In the morning we will have the ADP jobs report, a MUCH MORE accurate number than something the government creates. This will set the tone for the day up to 2:00pm. At that time the FOMC releases its minutes and decides how much (if any) it is going to taper. Recall when Yellen spoke last she was hawkish and stuck with her plan.
Now the geniuses wanting air time on CNBC (something I refuse to ever do) are prophesying that the the Fed will pick up the taper faster than originally planned. Hmm. Let's see. Does Yellen want to deviate with her plan that only has a couple months left in it (after 6 years going) to be cool? It would mess up the markets that are at all time highs, and that might mean she has to put more money in after taking too much out. Yeah, that's the ticket. Every new chairman wants a crash on their hands before the name on their desk has been changed. Don't listen to idiots. She will taper $10 billion this month like she has been doing every month, and NOT deviate. There is NO reason or upside to deviate.
So if the market is selling off because the rumors are that the Fed is going to taper the last of it this week, I can't think of a better buying opportunity.