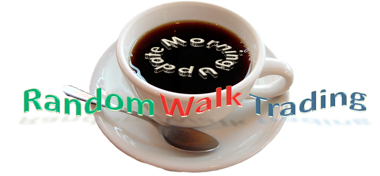 1-855-RWT-0008
Prepared by the good people at Random Walk, LLC. (and Scott)
ISIS, EBOLA, OCTOBER FEARS, AND ELECTIONS

Great Morning
Closing Prices From Yesterday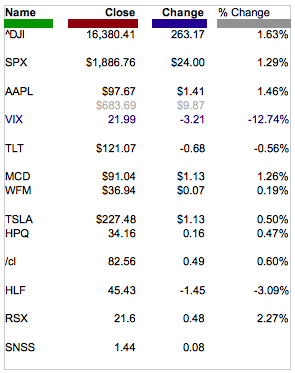 Earnings Today
Below is a list of some of the bigger earnings announcements today


Don't Worry – The Bull is Most Likely Just Taking a Nap.
Weeding out people before huge profits are made is what the market does best.
Today's Number(s)
NO NUMBERS TODAY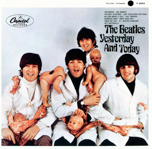 Yesterday
A big up day on Friday after a large gap opening. What is unusual about this rally is that the media is claiming that it was because gas prices were going up and interest rates were going up. Think about that insane explanation for a minute. In reality it went up because it was over sold and we have to test 1904 in the SPX, the 200 day moving average we broke through like butter. Sometimes there are no explanations and making up one is more stupid than admitting you don't know why.
TODAY
We are most likely going to test that 1904 number. I doubt that the markets move, and stay, above it. POT people, you will be getting an update as well that goes into my game plan at that number. But I really believe that the market has to test that number to make a determination of which way to go from here. Had we not had the bounce on Friday I would have suspected we continue to fall, but since that bounce the market is feeling for walls to move along like a blind person in a new home.